#EVENT VENUE
There are many monuments worth citing when talking about the Tunisian history, but none has as much global recognition as the amphitheatre of El Jem.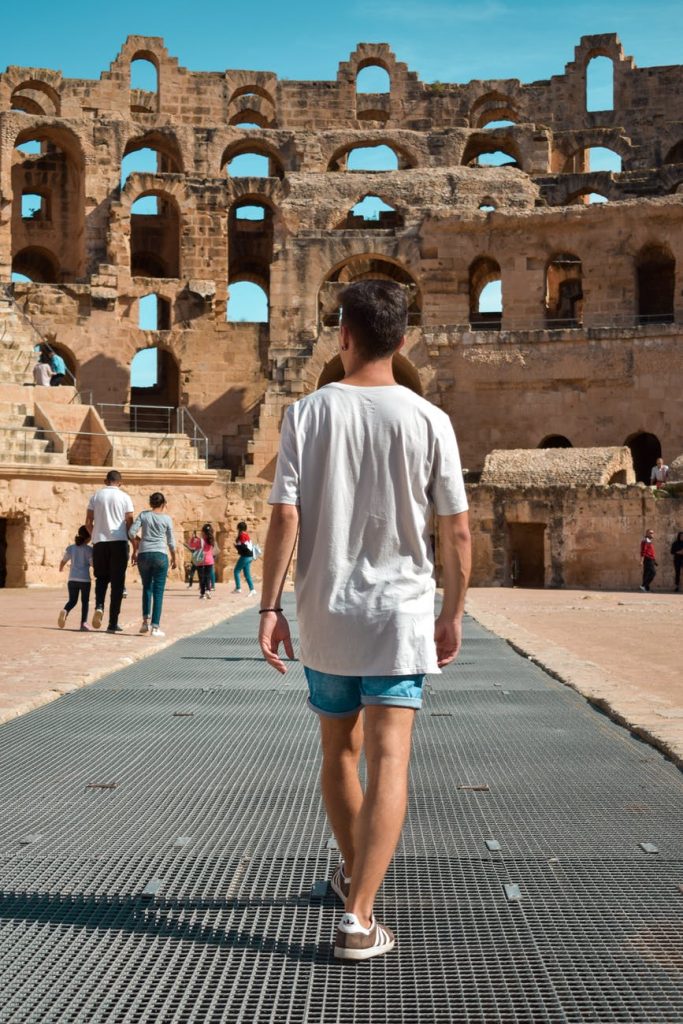 Reporter Erin Clare Brown from BBC Travel says that the fuss is long gone about Rome's Colosseum, comparing the horde of tourists who were waiting under a pouring rain as "wild animals before a gladiator hunt."
Brown, compares the Colosseum to Tunisia's Amphitheatre of El Jem, and its great resemblance to Rome's, stating that it is not only cheaper (4$) but also, "blissfully" empty, which enables one from getting the whole experience of the "Roman engineering and architecture."
Indeed, Tunisia's El Jem is an outstanding Roman monument that had borne witness to the impressive Roman Empire that saw its demise in 375 AD with the fall of Constantinople. This amphitheatre, as described in Rob Marsh's Understanding Africa, is "184 m long by 122 m wide" and could carry up to 35 000 spectators. Built around 238 AD by the Roman proconsul Gordian, Tunisia's Colosseum was positioned in an agricultural area, where its inhabitants could harvest "wheat and olives." The amphitheatre has a remarkably detailed history, being exploited in the roman civilization to host gladiator combats and venationes and used centuries later, in the Byzantine era, by armed rebellion against the Arab invaders.
El Jem possesses 64 flight of stairs to access the benches, three floors punctuated by arcades and arenas in its basement. Like all amphitheatres known to humankind, El Jem testifies to the spectacular skills of the roman architecture and its well-preserved shape, built from stone blocks, immortalizes their history as well as other civilizations'.
Tunisian women and their fight against inequality and violence stems from an awareness of their rights as human beings, deserving of the same privileges as their male counterparts. However, the Tunisian female population didn't always have to defend these basic rights. Throughout history, many myths and stories have been told about great queens who defied male rule and its sovereignty. Of these extraordinary queens, Dihya, nicknamed Al-Kahina, meaning "sorceress" or "priestess," was the most remarkable as she defied the Caliphate conquest of North Africa before meeting her fate in this grandiose monument. Indeed, the queen of the Berbers, refused to bend the knee to the Arabs. As a result of her defiance, she was killed in the battle by an Arab general's army, Hassan ibn al-Numan. Algerian Historiographer, Moubarak El Mili, depicted her as a "pearl (embellishing) the history of women, because of her good policy, great courage, and sincere defense of (her) country and adherence to principles." Al-Kahina will remain in history as the queen who fought, chauvinistically, against the colonization of her territories and lends to this Roman Colosseum a romantic air.                                                                                                                                                                                                      
A UNESCO World Heritage monument, El Jem is usually visited as part of a day trip that begins with a visit to the amphitheatre and ends with a stroll at its Archaeological Museum where numerous mosaics are displayed. "La Maison d'Africa" is a sumptuous aristocratic residence built around 170 AD that showcases the prosperity and richness of the Thysdrus rule. A must-see, this residence abounds with several pavements of mosaics, each as remarkable as the other. Every year, thousands of tourists flock to the third biggest Roman amphitheatre in the world, eager to see one of Tunisia's most valuable historical masterpieces.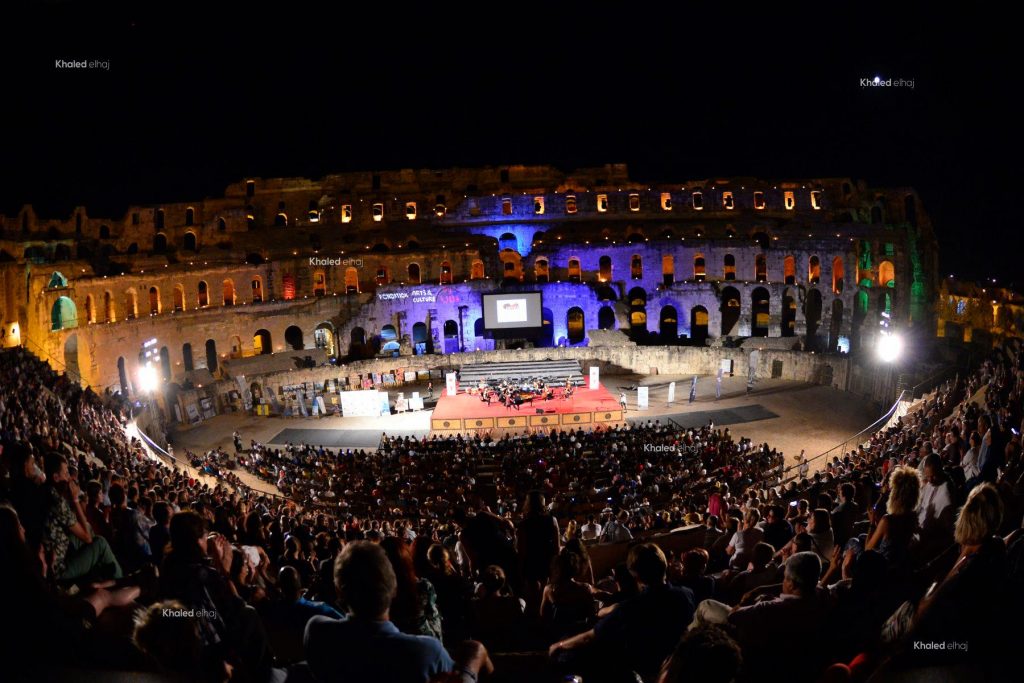 This Roman amphitheatre hosts every year the International Festival of El Jem Symphonic Music, since 1985. Visitors of all around the world look forward to this cultural event that stimulates their imagination with the monument's splendid architecture, the lighting that highlights its marvellous arcades and the beautiful melodies that spur chills and goosebumps.
Visit the ancient ampitheatre of El Jem 
For a Day Trip Guide, send us an email at info@tunisie-congres.com
For more:
Maya Ksibi is our Social Media Consultant and has been part of our team since 2018. 
Read her latest articles on our website.