What's the first thing that comes to your mind when someone mentions Tunisia? The Arab Spring initiator? A human rights defender? That small Mediterranean country where your aunt had an awesome tan? In Tunisia, we're mostly proud of our multicultural background with our diversified heritage and our versatility. We were so popular ages ago, that every empire's dream was to colonize us. From a Roman colony to a French protectorate, Tunisia's strategic location represented, and still does, a crossroads between the Arab world, Africa and Europe.
This article gives you 10 good reasons why you should consider Tunisia as your next travelling destination.
We're Cheap!
The first thing to consider when planning a trip is money, right? Depending on your budget, you'd start searching for a destination that, not only looks good on pictures, but has a currency that falls behind your country's. In Tunisia, a Dollar equals two and a half Tunisian Dinars. One Euro is tripled to 3 Tunisian Dinars. Imagine if you were in another country, looking for a souvenir to offer to your colleagues, but because the price is so high, you'd only get one. In Tunisia, you'd be able to get three for the price of one. So, who wins here? Plus, shopping is inexpensive. Food is so affordable. And, if none of that appeals to you, yet, there's the "All Inclusive" formulas in our hotels where you get to pay, half of what you'd be willing to spend, with free drinks and food, all day long.
Virgin Beaches and a Chill Atmosphere.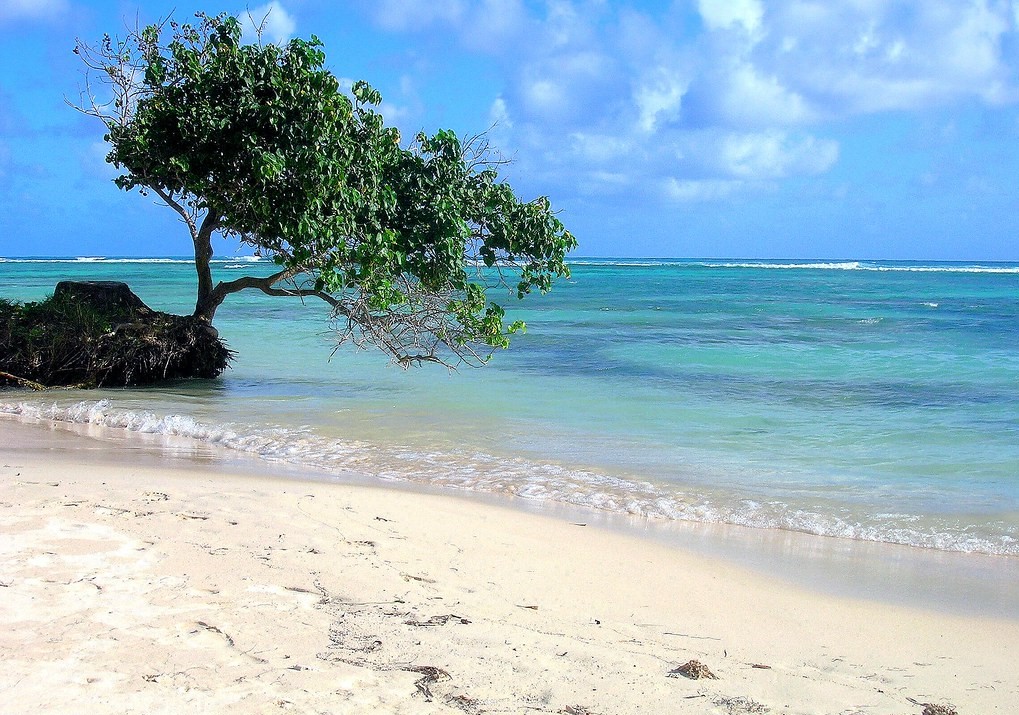 We're not nicknamed "the pearl of the Mediterranean Sea" for no reason. Indeed, Tunisia has many of the most spectacular seas in the world. It is true that our beaches are underrated and sometimes, they just slip under the radar of countries making up the lists of the most beautiful beaches to visit. But it's only because most of them are unknown. Virgin beaches are found everywhere in Tunisia. You need only to ask a local for an unforgettable experience. Also, if you're looking for a place where to chill after a tiring swim in Hammamet or Sousse, there are many beach bars where you could savour a cold cocktail while gazing at a rosy sunset.
We have our own Roman Colosseum.
Did you know that Tunisia has its own replica of the Colosseum of Rome? And did you know that, because tourists don't hurl to visit this great monument, once they come to Tunisia, it is mostly empty? Remember when you visited the Colosseum and there were just too many tourists to count and the Skip The Line Passes where too expensive? Well, our El-Jam Amphitheatre praises itself for its cheap ticket prices, mostly empty lines, and its many references in popular culture. Not only was this monument listed by UNESCO as a World Heritage Site since 1979, but has also a history of being used as a fortress for people to escape foreign attacks and the usual gladiator spectacles. So, if you're looking for your yearly-cultural dose of history, you're in the right country.
Shakshouka, Lablabi, Couscous. You're IN for a culinary tour.
In Tunisia, every dish you'll meet, has a story. You may have encountered its name in world famous culinary magazines and you may have seen its cultural appropriation by many countries around the world, but Shakshouka is a typically- Maghrebian meal. The term, originally, means "mixture" in the Amazigh language, the indigenous people of North Africa. Tomato-based with green and red peppers, Tunisian Harissa and eggs, Shakshouka could be your typical vegetarian dish or you could add spicy sausages (Merguez) for a greasy touch. If you're more into spices and spicy, the cumin-flavoured Lablabi should satisfy your taste buds. Every garnish is available to add to this tasty dish. Last but not least, our national dish, the Tunisian couscous, has won more than its fair share of worldwide recognition. This meal's particularity is attributed to its unifying quality. Indeed, Algeria, Morocco, Mauritania, and Tunisia all share this dish's cultural heritage and have united themselves to apply to have it added to UNESCO's Cultural Heritage list. I can talk all day about Tunisian dishes, their particularities and their cultural background, but I'll leave you the rest to discover on your own.
The first six Star Wars movies were filmed in our Sahara.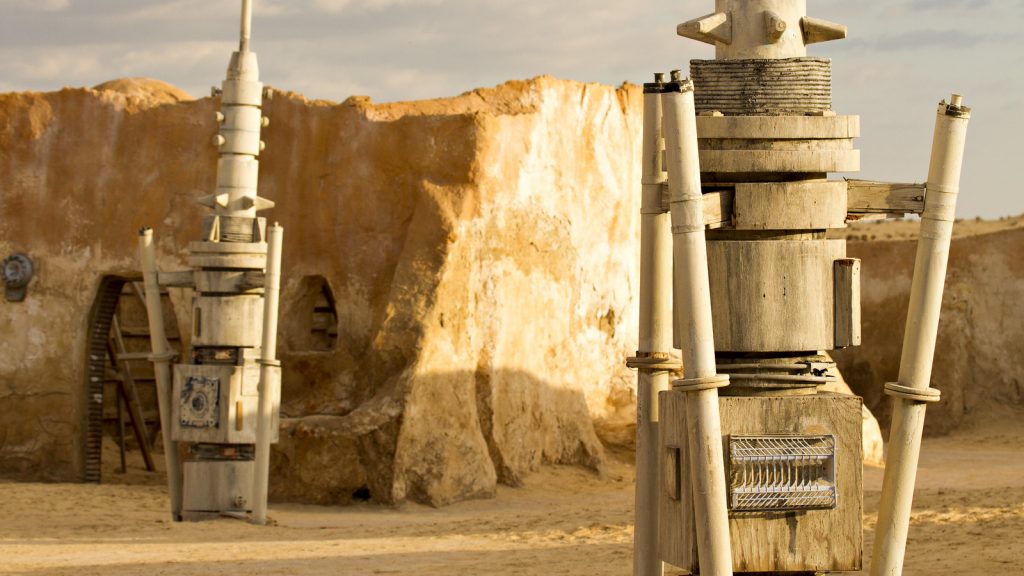 If you're not a Star Wars fan, go on your way. But if you are, then congrats. You've chosen the most iconic "Star Wars" location in the world. In Tataouine, you can recognize many sets from the movie, still well-preserved and open to visitors. The name itself was used by filmmaker George Lucas, as Luke Skywalker's fictional home planet "Tatooine." If you've opted for an SUV tour of our desert, then you will probably visit Matmata, a small Berber town, 2 hours away of Tataouine.  Lucas used the underground troglodyte houses as Skywalker's childhood home where he was raised by his aunt and uncle. If you still want an immersive experience, you can spend the night in hotel Sidi Driss, and witness the unique dwellings that captivated the Star Wars filmmaker.  Note: Exceptional pictures, never seen before, from the set of Star Wars, can be found framed in the hotel.
If you have a thing for mosaics, you're in the right place.
Mosaics can be found in more than one museum, in Tunisia. The old beylical palace of bardo, turned Museum of Bardo, holds one of the most prestigious collections of mosaics ever made in the world. It is a given that Tunisia "possesses one of the richest and most varied collections of mosaic art in the Mediterranean basin." It holds series of mosaics that record more than 10 centuries of the detailed artistry of the Roman world. They portray all the prosperous periods, activities and lifestyles that the Africa Proconsularis noticed. Their diversity and colourfulness have charmed more than one. The pièce de résistance of Tunisian mosaics, is the only portrait of Roman poet Virgil that dates back to the third century, and portrays him while writing his famous Aeneid. Tickets for the show barely cost 4 Euros.
Note: The Bardo Museum was cited in Corriere della Sera, an Italian newspaper, as one of the 10 most beautiful archaeological museums in the world.
We're polyglots. You will never get lost.
As was previously mentioned, with our history of being colonized, we acquired a linguistic background that enables us to communicate in every language possible, that you'd forget for a second that you're in an Arab country. Don't mistake us. We're proud of our Arab heritage. It's just that we're a touristic destination with more than 9 million tourists flowing to our territory, in 2019 and our deftness with languages has enabled us, for decades, to stand out from the batch. So, if you're visiting Tunisia and you're worried that you'll lose your way in a small alley, you can always ask around for directions from locals who will be more than happy to help.
Taxi fees are so low, you won't even need to use your legs.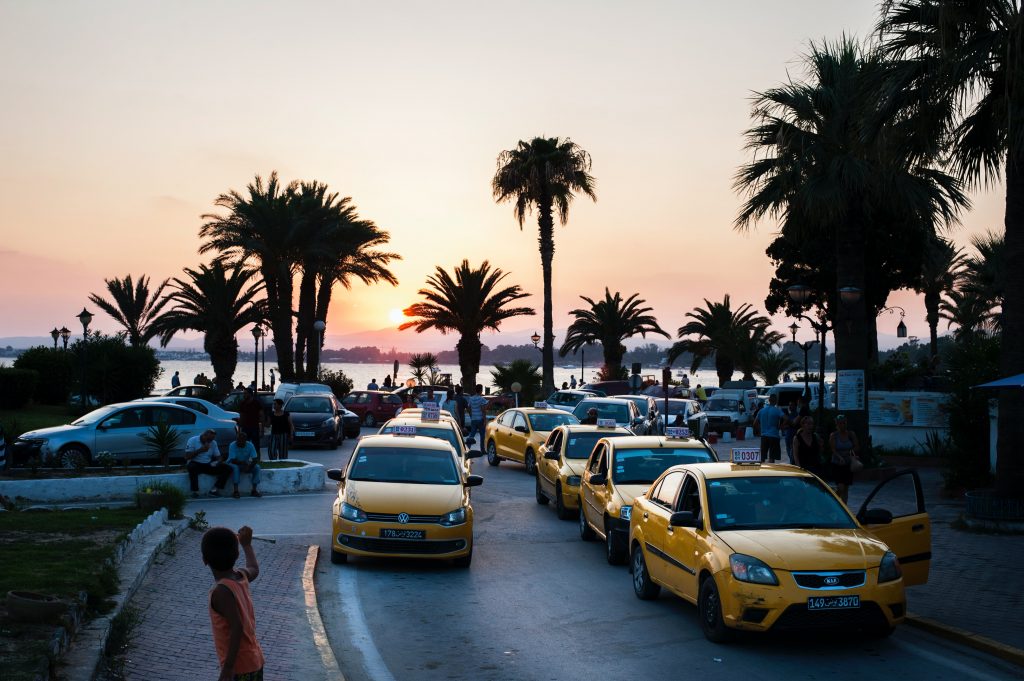 Taxis are everywhere to be found in Tunisia. They also have a liking for tourists and will talk to you in every language possible, and might give you tips on where to go and what's to avoid. A counter is set on the car's dashboard or mirror, where you can monitor how much you'll pay according to the kilometre's calculator. If you're not much into talking, less into waving and waiting for your taxi, you can download the BOLT app that will calculate your trajectory and give you precisely what you'll pay, the name of your driver and his reviews. You can also hop on an orange motorcycle for half the taxi fees and enjoy the cool breeze, tickling your face. Other taxi services can be provided by your hotel. What you should retain is that, taxi fees are so cheap in Tunisia, you won't need to look for other means of transportation.
Why pay for Mykonos when you can have Sidi Bou Said for not even half the price.
Much of Greece's Cycladic houses are painted blue and white. But, did you know that Tunisia's Sidi Bou Said shares the same colours too? This majestic village was built, a few miles near the capital of Tunisia, on the religious site of the Zaouia, where a Tunisian Sufi Wali was buried in 13th century. Transformed into a resort in the 19th century, Sidi Bou Said became the stamping ground of many scholars such as Gustave Flaubert, Simone de Beauvoir and Michel Foucault. Scents of Jasmine, the greasy steam emanating from the Bambaloni shops (Tunisian donuts sprinkled with sugar) and the cool, humid breeze of air will guarantee you, an unforgettable experience in Tunisia's coastal "pearl." Galleries, restaurants, cafes and hotels surround the place. Artists all around the world have praised Sidi Bou Said's soothing colours and its splendid location that overlooks the Mediterranean.
We are #Ready_and_Safe!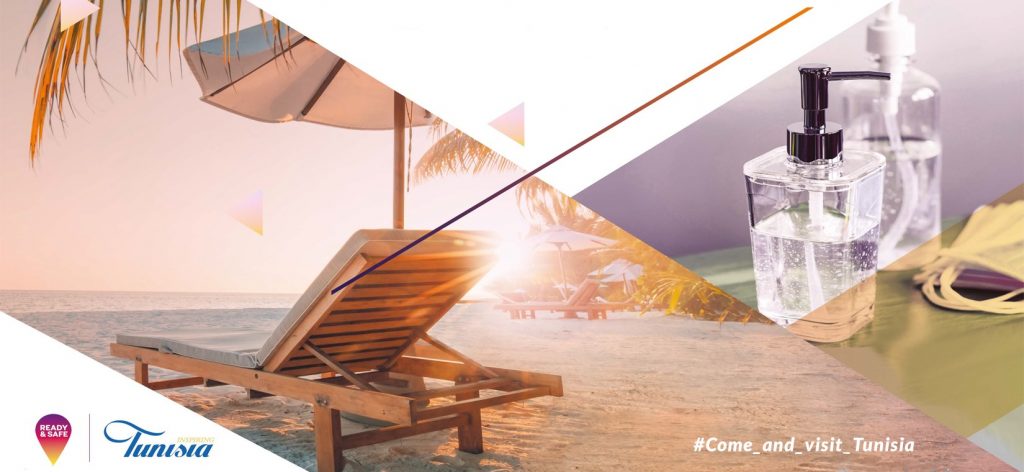 Tunisia has one of the world's lowest coronavirus mortality rates with only 1,087 cases of infection reported. A whole protocol was established by the National office of the Tunisian Tourism (ONTT) to prevent the spread of the virus and to resume its touristic activities. The protocol took effect this 4th of June and will be closely monitored by the Ministry of Health. Recently, the secretary general of the World Tourism Organization, M. Zurab Pololikashvili, declared Tunisia as a country "safe" in terms of its health plan and because of its brilliant management of the Covid crisis, it has become a safe destination for tourists, setting a positive example of how sanitary crises should be handled. So, if you're still looking for excuses, not to visit Tunisia, then you might just need to take a look at the Forbes list of the 7 best countries to visit post-Covid. Yes, Tunisia figures on that list as the second African country after Ethiopia and the only one in Northwest Africa.
Need more?
Maya Ksibi is our Social Media Consultant and has been part of our team since 2018. 
Read her latest articles on our website.